Anni di presenza nel territorio
Gare di Circolo, Nazionali e di Circuito ogni anno
mq di campo pratica, pitching e putting green
ON THE SLOPES OF A MOUNTAIN VIEW
A BREATHTAKING LOCATION
Golf Pordenone in Castel d'Aviano (PN), set in the lush alpine landscape at the foot of the resort town of Piancavallo, celebrates golf through an 18-hole course within the historic grounds of Villa Policreti.
The course is 5,980 meters in length, enhanced by 3 bodies of water, small forests, and verdant hillsides, providing a relaxing and enjoyable playing experience.
Players will be able to test their performance through a variety of terrains that wind from tee to green with different elevation variations and obstacles that test the player, making the game fun and competitive. This location's setting will also offer an unmatched stay that overlooks beautiful mountain scenery.
IMMERSED IN A WONDERFUL LANDSCAPE
THE COURSE
An 18-hole course over approximately 6,000 meters that can challenge those who rely primarily on shot length thanks to the presence of strategically placed natural and artificial obstacles.
At the same time, it welcomes players who are not afraid to close the hole with a bogey, perhaps allowing themselves more time to appreciate the natural and scenic surroundings in which the course is harmoniously set.
(Place the mouse over the hole numbers to see photo details)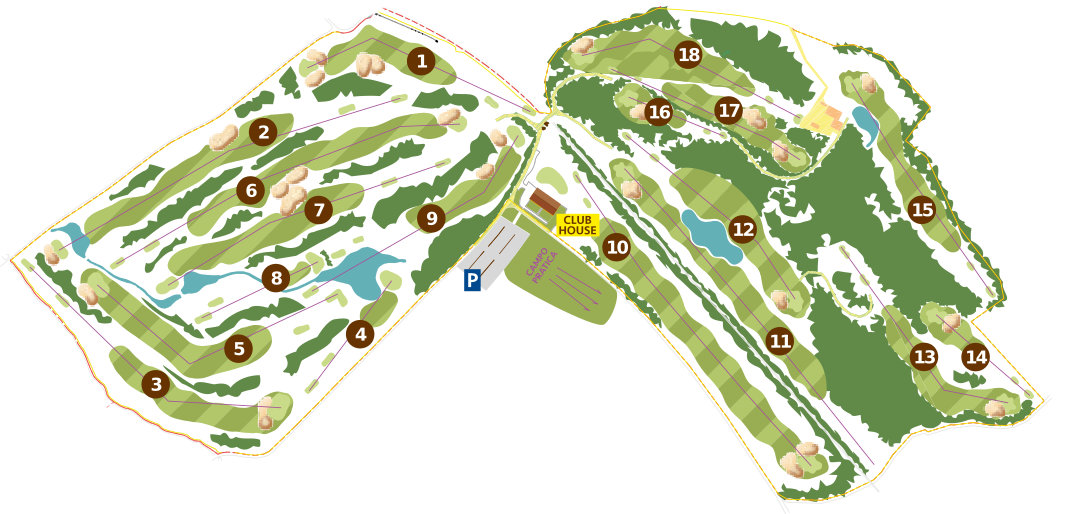 Hole n° 7
Impegnativo par 4. Più di 400 metri con londing area stretta da alberi a sinistra e grande bunker a destra. Green ampio e pianeggiante protetto per tre quarti da un lago.
407

mt.
391

mt.
371

mt.
371

mt.
323

mt.
296

mt.
COMPETITION CALENDAR
Upcoming competitions
STAY UPDATED
the latest news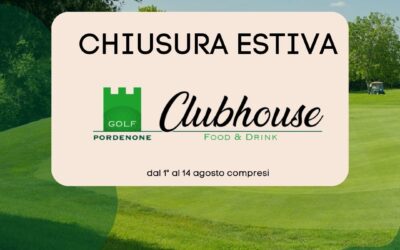 AVVISO CHIUSURA CLUBHOUSE Il bar ristorante Clubhouse sarà chiuso per ferie dal 1° al 14 agosto compresi. Nei weekend...